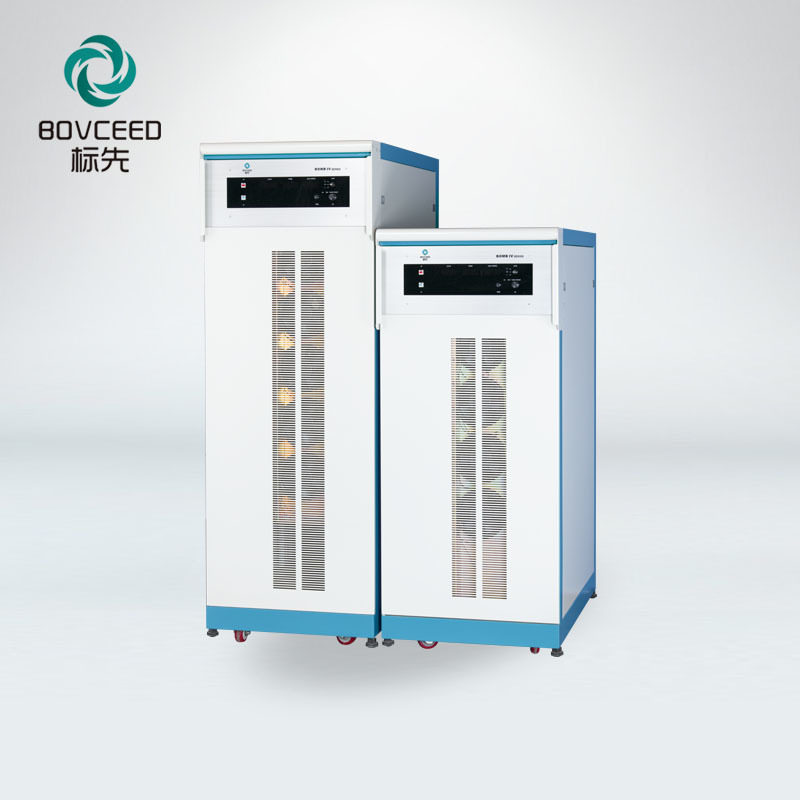 Technical Specifications of Bias Power Supply, BOMB IV Series

BOMB-IV series of bias power supply works in high frequency secondary conversion mode in three output modes, including positive and negative bipolar pulse, reverse unipolar pulse and reverse DC. The positive voltage of the power supply is adjusted with movement, and the frequency and duty cycle are adjusted independently. Since the power supply output has bipolar characteristics, it can suppress the firing phenomenon caused by the accumulated charge on the workpiece surface, and change the rules of film deposition, and have a certain adjustment effect on the film color, which is more suitable for the mass production of TiC film layer with high resistivity. The voltage and duty cycle can be adjusted separately to achieve high voltage and low temperature deposition, and the power supply is suitable for a variety of applications such as temperature sensitive workpieces and special color film layer production, or process development.

Power Range

50KW/60KW/80KW/90KW/100KW /120KW /160KW /180KW

Sub-supply Power

6KW/12KW/20/30/40 KW

Input power

Three-phase four-wire system 380V±10%50-60Hz

Output Mode

Bipolar pulse / reverse unipolar pulse / reverse DC

Pulse Frequency

40KHz

Pulse Duty Cycle

0-100% continuous adjustment

Output Voltage

0-220V 0-660V [DC/Pulse peak voltage]

Sub-supply Output Voltage

DC 0-120V

Arc Extinguishing Time

≤1uS

Output Accuracy

Better than 2%

Cooling Mode

Water-cooled

Auxiliary Function

High temperature, condensation alarm

Service Environment

Ambient temperature: 0-40℃
Ambient humidity: Relative humidity ≤85%
Clean air, no dust, no corrosive and flammable gas, good ventilation

Cooling water

Clean without any minerals and other soluble substances
Water temperature 20-30℃
Pressure 0.15±0.05Mpa

Communication Mode

Analog/RS485/RS232

Note: The output characteristics of the power supply can be adjusted according to the needs of use.