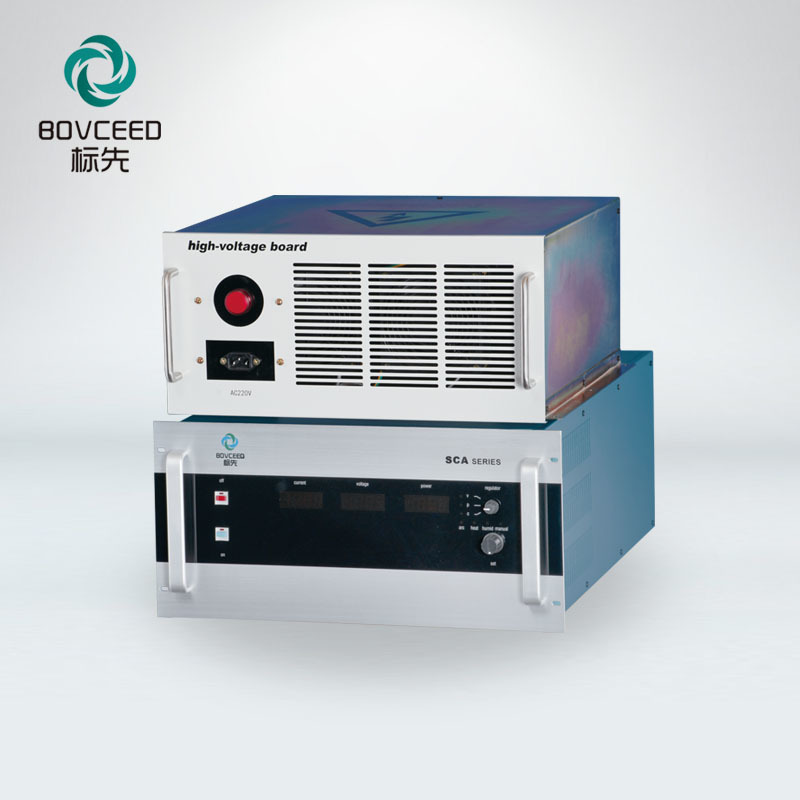 Technical Specifications of Medium Frequency Glow Cleaning Power Supply, SCA Series

SCA medium frequency glow cleaning power supply works in the secondary high frequency conversion mode, with AC output frequency 40KHZ. The power supply applies the two electrodes under the glow discharge environment as a load, carrying out particle bombardment on the metal or non-metal workpiece surface between the two electrodes, to decomposite the organic pollutants on the workpiece, or do it through the accompanying micro-arc discharge combustion. The workpiece cleanliness and surface activity is fully improved after cleaning , thus enhancing the bonding force of the film layer.

Power Range

15/30 KW

Input power

Three-phase four-wire system 380V±10%50-60Hz

Output Mode

AC sine wave

Pulse Frequency

40KHz

Output Voltage Level

No load 3000V/5000V [effective value]

Output Features

Constant current / constant power / constant voltage

Arc Extinguishing Time

≤1uS

Output Accuracy

Better than 1%

Cooling Mode

15KW air-cooled; 30KW Water-cooled

Auxiliary Function

High temperature, condensation alarm (refer to water-cooled types only)

Service Environment

Ambient temperature: 0-40℃
Ambient humidity: Relative humidity ≤85%
Clean air, no dust, no corrosive and flammable gas, good ventilation

Cooling water

Clean without any minerals and other soluble substances
Water temperature 20-30℃
Pressure 0.15±0.05Mpa

Communication Mode

Analog/RS485/RS232

Note: The output characteristics of the power supply can be adjusted according to the needs of use.